Looking at photos of a beautifully decorated room can be inspiring. That is, of course, until you see how much all of the items in the room cost. It isn't unheard of for interior designers to spend tens of thousands of dollars decorating a single room in a home. If you are like most people, you probably don't have that kind of cash hanging around.
The good news is, you don't need a lot of money to create an amazing space. Instead, you just need a little bit of creativity, some elbow grease, and some smart shopping skills. There are plenty of cute home decor ideas out there that don't cost a fortune.
Try A Photo Collage
A great example is a photo collage. Not only is this a fantastic way to add a personal touch to your room but it is also an inexpensive option for filling up a blank wall. All you have to do is get some of your favorite photographs printed at your local drugstore.
Typically, prints only cost a few cents each. You can get full-color prints or opt for black-and-white prints instead, depending on the look that you are going for.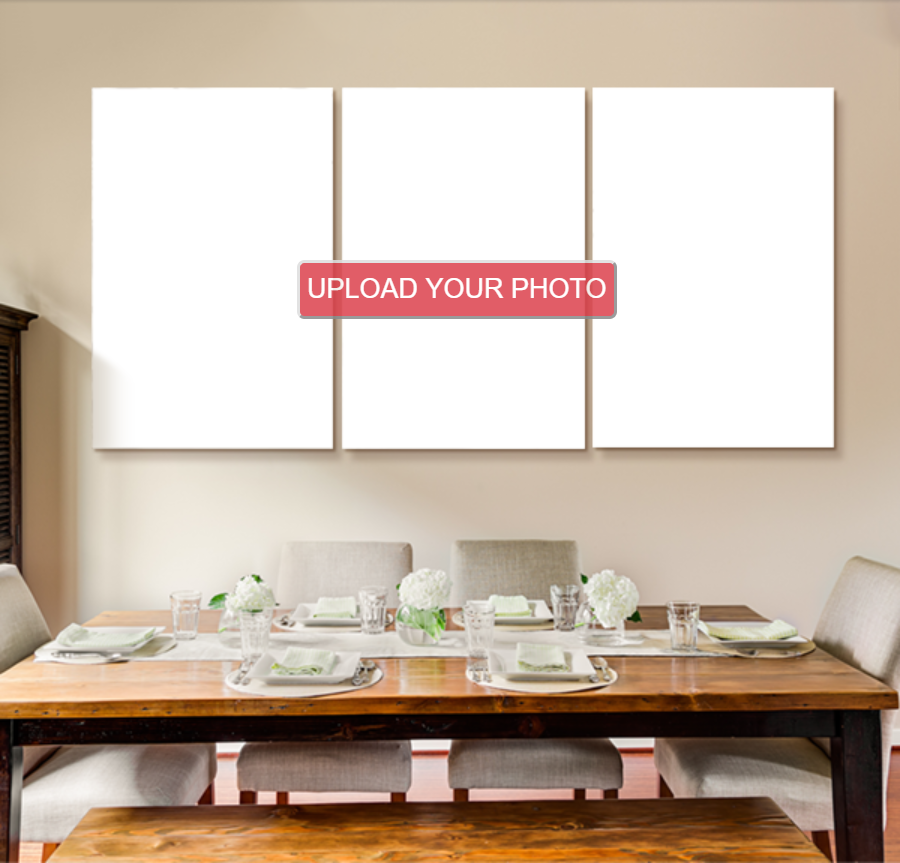 Once you have your prints, you can start hanging them on your wall. One of the cutest ways to do this is by attaching them to pieces of twine. All that you have to do is use thumbtacks to stretch a few pieces of twine across your wall. Then, hang the photos from the twine using wooden clothespins. When you are done, you have a beautiful, personalized piece of artwork that only cost you a few dollars.
If you have stairs in your home, another fun project is to decorate the risers using paint, removable vinyl decals, or tile. One of the easiest and cheapest options is simply to paint the risers.
You can create an ombre effect by painting each riser in a lighter and lighter shade of the same color as you go up the staircase. Alternatively, you can use peel and stick wall decals to add a less permanent touch of style.

What's Old Is Now New
Another extremely affordable project is to make a braided rug out of your old t-shirts. There are a lot of tutorials online that you can use to create bright, colorful rugs out of t-shirts that are stained, torn, or have otherwise outlived their usefulness.
If you don't have enough t-shirts of your own, you can always pick up some colorful ones at a thrift store for just a couple of dollars each. Making one of these rugs is a great way to keep your hands busy while you are watching your favorite shows on TV.
Cute home decor doesn't have to be expensive. There are plenty of ways that you can decorate your house on a budget. The best part about making your own decorative accessories is that it allows you to personalize your space. When you step back and see the finished room, it can give you an incredible sense of accomplishment to know that your hard worked helped make it possible.