If you enjoy a variety of different styles in your home and don't want to narrow down your look to just one type of decor, then eclectic home decor is going to be the style for you. When you decorate your home in the eclectic style, you can draw from many different styles including rustic, modern, and Victorian.
You don't need to have a central theme in mind when you are decorating in the eclectic style. Things don't need to match and you can create groupings of furniture and accessories that don't go together. The eclectic style frees you up from having to stick to rigid design rules. You can buy and display the pieces you love no matter what the style is.
What is Eclectic Decor?
Eclectic styling takes the best of many different styles and combines them into one style that is still cohesive. You want your house to look good and even though you are working with many different styles, they should still look good together.
You can't just throw things together in a haphazard manner. Each item needs to work with the other items in some way.

When you are decorating in the eclectic style, you want to use different styles and periods to create a unique and cohesive look that is all your own. Since your furniture and accessories are going to be the main focus, you want to keep the walls a neutral color so the rest of the house shines. The eclectic style uses items in new ways and revels in the unexpected.
The art and furniture are going to be unique and you can often find thrift shop furniture and art along with pieces found in antique stores or flea markets.
If you are handy with tools, visit your local flea market and pick up some cheap tables or stands then repaint them and add new hardware for an affordable and unique makeover. Your furniture won't look like anyone else's which is the goal of the eclectic style.
Using Color, Finishes, Textures
Eclectic homes use a variety of colors, finishes, textures, and patterns but they still feel cohesive. Old and new sit side by side and there are plenty of handmade items because they are unique. Contrast is celebrated. When you are creating a layout for your furniture, make sure it flows well from room to room and you want the couches and chairs to be comfortable to sit in.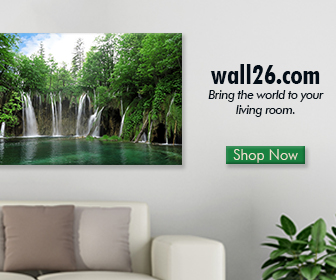 Give each room a focal point and make sure that many of your pieces are also something you can use. Bookshelves are a great place to display your collectibles, baskets can store loose items, and trays can hold snacks and drinks. While you are going to use a wide variety of styles in your home, you don't want the rooms to look disjointed so you should always mix up the styles in each room instead of each room having just one style. Eclectic home decor gives your home a look that is all your own.